"No man is a failure who has friends."
... from "It's A Wonderful Life"
This is an area in which I am immeasurably blessed. I have amazing friends. So many of them are up to so much, and I decided I wanted to share a few of them with you here. These are extraordinary people who are celebrating recent successes, and by whom I am incredibly inspired.
So, with no further ado ... some of my friends!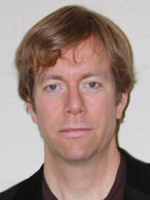 Brian Wilson
... I have known "Beach" since high school, where he was a talented runner and basketball player. We ended up next door neighbours in residence at McMaster University, and that is where our relationship went from acquaintances to lifelong kindred spirits. Still flirting with a sub 3hr marathon time, "Dr. Wilson" is now a sociology professor at the University of British Columbia, and a world renowned expert on sport and peace and development. Brian has recently published a second book ...
... but, incredibly, this is not his biggest achievement so far this year. On January 5th, Brian became a father when his wife, Desiree, delivered their daughter Bailey into the world <3
Steve Van Kessel
... Steve Van Kessel is a success in every sense of the word. He is an
accomplished business leader
. He has a beautiful family. He has many good friends. Here is someone who could easily coast along and still have a remarkable life. That is what makes me so proud that, in the last few years, Steve has pursued his biggest passion (besides his family) with a vengeance. First, Steve quietly began writing songs (he has always been a strummer and a picker but mostly just around the campfire). Last year Steve shared one of his songs with me, "Proud to Call Home", and said he was thinking of sharing it with our local development officer and offering it up as an unofficial theme song for Orillia (a bold move, given that Gordon Lightfoot has also called Orillia home!) The song was received enthusiastically and wonderful things began to happen. A Juno-award-winner agreed to record the song with Steve and they put together a cast of very talented musicians. Steve had the humility to surround himself with more experienced musicians who, in turn, were happy to let him front the entity that became known as "
VK and The Narrows
". They have become a familiar sight around town, playing fundraisers, community events and concerts. The big bucks aren't there yet, and he still has his "day job", but VK is walking the walk.
Margaret Schlachter
... a new friend, made through mutual endurance racing compatriots, Margaret is a force to be reckoned with. Though a varsity athlete in university (lacrosse and alpine skiing), she had not been involved in any competitive sports for several years when she was introduced to obstacle racing, at a Spartan Race, in the spring of 2010. By her second season she has risen to elite status, always one of the top finishers in every race in this exponentially exploding sport. What is even more incredible is that, by sharing her experiences this season through her blog at
www.dirtinyourskirt.com
, she has been nominated for a Bloggies award - meaning her blog is rated as one of the TOP FIVE sports blogs in the world! If you would like to help make her #1, please
click here
and scroll down the
Bloggies
page to vote for her (as well as other remarkable entries like
The Oatmeal
,
Hyperbole and a Half
and
The Bloggess
). I will be seeing Margaret lots this year, as our paths cross at The Death Race, Winter Death Race and (likely) other ultras.
Matt Lennox
... The son of my high school wrestling coach/mentor, Matt Lennox is a true warrior poet. He served as a Captain in the Canadian Army, including two years in Afghanistan. While there, Matt wrote many of the short stories that were later published in the collection "Men of Salt, Men of Earth". February 28th sees the release of his first full length novel, that The National Post has already declared one of the "
12 most anticipated books of the year
". Here is some of the
advance buzz
on this debut! So, I am staking out that I knew Matt long before he became a national literary icon, and that he is a funny, brilliant, irreverent, cool dude. His parents, Wayne Lennox and Lynn Abbott-Lennox have raised two wonderful human beings in Matt and his sister Katy.
Ed Konda
... I have known Ed for years in a number of capacities - friend, real estate client, landlord (I rented an apartment in a building I had sold to him after inquiring about his success with the investment as he flew me over it in a small plane he pilots out of an area airfield). Ed was General Manager of a thriving aerospace manufacturer, and took an early retirement to build custom sports cars. Now, as owner/operator/Chief-Everything-Officer of
Ontario Kit Car Builders
, Ed helps people design and build their own dream machines. And these are the real deal! Every bit
as fast and as beautiful
as most Lamborghini or Ferraris, each of these street-legal race cars is hand built from scratch. mixing and matching the very best parts to create a unique, and truly incomparable, driving machine.
Tim Cormode
...As much as anyone I know, Tim Cormode is "living the dream"! Mountain climber, surfer, philanthropist, bon vivant. Tim is the founder and Executive Director of "
Power To Be Adventure Therapy Society
". Tim and his dedicated team work with people with disabilities, at risk youth, and others facing significant life challenges, helping them discover their self-worth and passion for life through participation in outdoor adventures. While never seeking attention or acclaim for himself, Tim has still been awarded the
British Columbia Community Achievement Award
, nominated as Citizen of The Year, Entrepreneur of The Year and Business Leader of The Year for the City of Victoria (capital of British Columbia), and featured in stories in
Today's Parent
and (most recently)
The Globe and Mail
.
He recently returned from Haiti, where he and his pediatrician father, Ted, provided health care support for an orphanage and replaced a wall of the school that fell during the earthquake.
Karen Johnston Waite
... When the chips are down, some people crumble and give up. Others surprise everyone, not least of all themselves, with their remarkable strength and resilience. Karen definitely falls into that latter camp. After 13 years of marriage, Karen's world was turned upside down in 2008 when her husband (cad/adventurer/blogger/me) told her he had decided to leave. Having not worked outside the home in over a decade, Karen soon found herself in a rented house, with inconsistent support (as her husband worked to reestablish his business and income), a used car, 2 kids and a dog. When the kids were in school, it was this dog, Spencer, who was Karen's constant companion and confidante. Together they hatched a plan. Karen would let her life truly "go to the dogs". She gathered the courage to introduce herself (no small feat for a textbook introvert) at the fantastic kennel across the street,
Snuggles
. As fortune would have it, they were thinking of hiring someone to help with the animals. Karen soon became indispensable there, fitting in beautifully and managing the business when the owners traveled back home overseas. She also established her own business as a dog-walker/dog-sitter, and is now in great demand among discriminating canophiles in the Greater Orillia Area.
Right back "on top of the world", Karen and her terrific beau, Shane, recently purchased, and moved into, a gorgeous log home on 6 acres, with a big fenced yard for Spencer, his new pal Willow (a Wheaten rescue) and their various four legged guests. I am truly honoured to count them both (Karen and Shane, not Spencer and Willow) among my very closest friends
There are many more friends to whom I will give kudos in future posts, and I hope you have enjoyed getting to know these incredible individuals.




Friendship is unnecessary, like philosophy, like art... It has no survival value; rather it is one of those things that give value to survival.


A song reminding you to always love your friends ...





Song For A Friend
Jason Mraz
Well you're magic he said
But don't let it all go to your head
Well I bet if you all had it all figured out
Then you'd never get out of bed
No doubt
All the thing's that I've read what he wrote me
Is now sounding like the man I was hoping
To be
Keep on keeping it real
Cause it keeps getting easier indeed
He's the reason that I'm laughing
Even if there's no one else
He said, you've got to love yourself
You say, you shouldn't mumble when you speak
But keep your tongue up in your cheek
And if you stumble on to
You better remember that it's humble that you seek
You got all the skill you need,
Individuality
You got something
Call it gumption
Call it anything you want
Because when you play the fool now
You're only fooling everyone else
You're learning to love yourself
Yes you are
There's no price to pay
When you give and what you take,
That's why it's easy to thank you
You...
Let's say take a break from the day
And get back to the old garage
Because life's too short anyway
But at least it's better then average
As long as you got me
And I got you
You know we'll got a lot to go around
I'll be your friend
Your other brother
Another love to come and comfort you
And I'll keep reminding
If it's the only thing I ever do
I will always love
I will always love you
Yes you
I will always, always, always, always love
I will always, always love
I will always, always love, love
Climb up over the top.
Survey the state of the soul.
You've got to find out for yourself whether or not you're truly trying.
Why not give it a shot?
Shake it. Take control and inevitably wind up
Find out for yourself all the strengths you have inside of you.